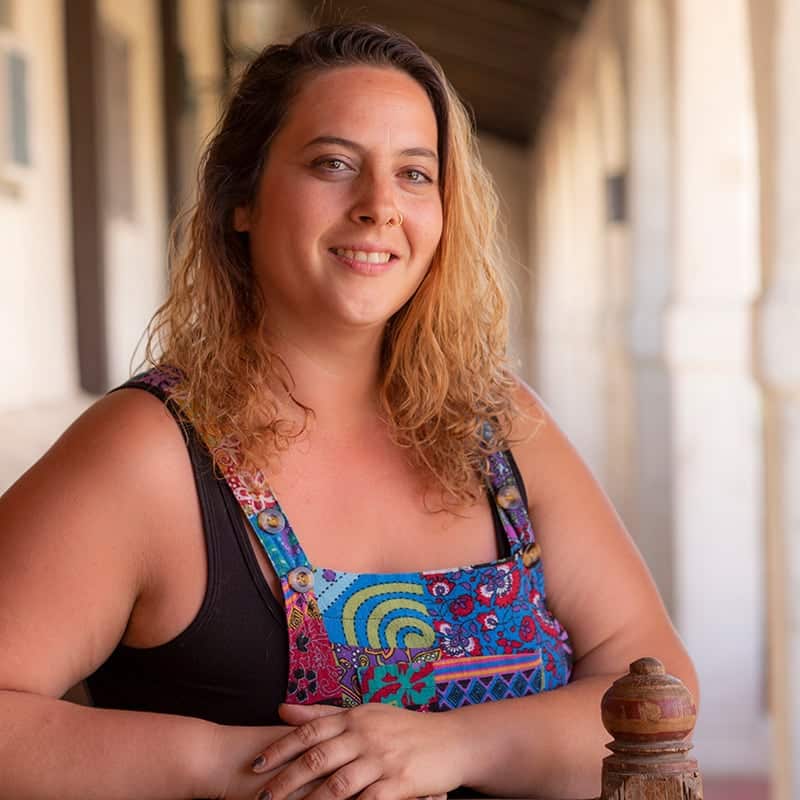 Michaela Southard
Lead Front Desk Receptionist & Vibrational Healing Therapist
Michaela has been working at Steamboat since the early months of 2022.
She enjoys her job at Steamboat and is excellent at helping clients feel at home and cozy in our spa facility. If you have any questions she is more than happy to answer and accommodate you to the best of her ability!
As well as being one of our stellar front desk receptionists, Michaela is also our Vibrational Healing therapist.
Since childhood, Michaela has had a gift for music, singing and playing many instruments. She always knew that music would unfold a path in her life that would lead somewhere profound. Several years ago she began a healing journey that brought her to train in Shamanic healing arts, Metaphysical & Energetic Medicine, Sound Healing, and Vocal Activation. It is her desire to help ease the emotional stress of her clients, while encouraging their full expression of spirit.